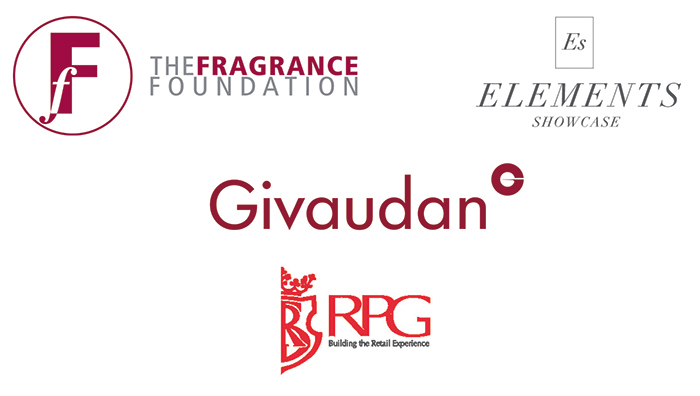 Press Contact: Lyn Leigh, 212 725 2755 ext. 102
Lleigh@fragrance.org
For Immediate Release
The Fragrance Foundation Announces
Top Five Finalists for the
2012 FiFi "Indie" Award
New York N.Y. January 19th, 2012. The Fragrance Foundation is very pleased and excited to name the top five finalists who have made it through the judging for the 2012 FiFi® "Indie" Award with the winner to be revealed on January 30th at the Elements Showcase FiFi® Award Ceremony and celebration.   A distinguished panel of expert judges had the difficult task of choosing five outstanding fragrance brands based on criteria provided by the Foundation and the "Indie" Committee.  The ballots were tabulated by the Foundation's accounting firm Sperduto, Spector & Company.  "We were very pleased to receive so many entries and confirm thirty six  official nominees.  The competition was stiff and we applaud the judges for taking on the challenge of selecting the top five," states Mary Ellen Lapsansky, Vice President of The Fragrance Foundation.  "We are excited to present these finalists with mini-FiFi® trophies and of course honor the winner with the official crystal FiFi® Award."
The five finalists are:
Carner Barcelona "Cuirs" – Min New York
Come L'Amore, Bois 1920 – Bois 1920 (Perfume Holding Corp.)
Miller Harris La Fumée – Miller Harris
Odin New York 06 Amanu – Foundry NYC
Siberian Snow by D.S. & Durga – D.S. & Durga
"Congratulations to these five finalists who distinguished themselves from among so many worthy entries," said Cos Policastro, Executive Vice President, Fine Fragrances at Givaudan. "This is a true achievement and we wish all the "Indie" brands continued success in the future. Indie brands play an important role in our industry by engaging the consumer with their unique stories. Their creativity and innovation inspires the fragrance world and should be recognized and rewarded. Givaudan is proud to sponsor this award as our company is defined by these same attributes.  We look forward to the announcement of the winner and to present them with a $10,000 check to encourage them to continue to push the boundaries of olfactive creativity. "
Frederick Bouchardy, co-founder of Elements Showcase comments "The 2012 FiFi® "Indie" Award presentation at the Elements Showcase will be a terrific moment of recognition for the "Indie" category. It's very exciting and we salute all these independent creators." "We are very happy to be a part of this occasion by sponsoring the FiFi® "Indie" celebration," added Bruce Teitelbaum, Chief Executive Officer, RPG, "the "Indie" brands deserve the spotlight and The FiFi® Award is a respected symbol of excellence.  Presenting the FiFi® in such a stylish, innovative venue as the Elements Showcase is just the kind of creative thinking that brings new energy to the fragrance community and new choices to the fragrance-loving consumer."
To attend the ceremony on January 30th, please visit
elements-showcase.com for complete event details & registration
"Indie" Committee Mission Statement:
To support the excellence, talent and artistry of 'indie' perfumes, celebrate their individuality and craftsmanship, give a voice to the "indie" brands, address any issues and concerns that are important to the group as a whole.
The "Indie" Committee Members:
Mandy Aftel (Aftelier Perfumes)♥Arnaud Adrian (Robertet ♥Frederick Bouchardy (Joya Studio)♥Karl Bradl (Aedes de Venustas)♥Virginia Bonofiglio (Fashion Institute of Technology♥ Denise Capozzalo (Barneys New York)♥Rodrigo Flores-Roux (Givaudan Fragrances Corp.)♥Victoria Frolova (Bois de Jasmin)♥Mary Ellen Lapsansky (The Fragrance Foundation)♥ Carrie Meredith (Eyeliner on a Cat)♥Ralf Schwieger (Mane)